VRWC will once again be placing an order for RWV crop tops, bike shorts, and hoodies. Crop tops and bike shorts may be ordered separately – as the items are sold at cost ($45 each) there is no discount if you purchase a set. Hoodies may be ordered with zip front or kangaroo pocket front.
Please note that a full range of RWV singlets are available in the clubrooms on any VRWC raceday at Albert/Middle Park.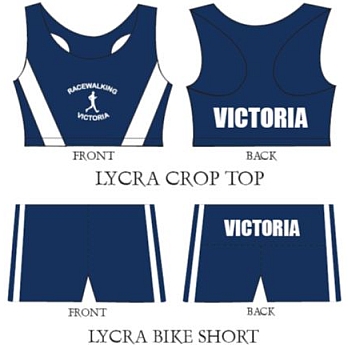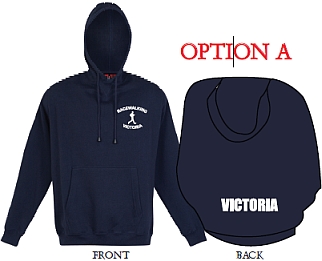 Hoodie sizings are based on half chest measurement –
underarm to underarm when laid flat.
Instructions
Crop Tops, Bike Shorts and Hoodies MUST be ordered by Sunday, 28th April 2019, either using this form, or by email to Tim Erickson: terick@melbpc.org.au
Payment is to be made, preferably, by direct credit to our VRWC CBA Account:
Name: Victorian Racewalking Club
BSB: 063143
Acct # 00800455
Please include your Last Name in the transfer 'reference' field
or, on pickup of items at the LBG Carnival in June.